What is Precast Concrete?
Prefab concrete is one of the precast building material made away from the construction site using a mold. After setting in a controlled space, usually at a prefab concrete plant, it's taken out of the mold and ready for shipment to the construction site. Precast concrete items comprise beams, columns, double tees, panels, planks, slabs, stairs, wall panels, and more!
What Types of Projects Use Precast Concrete?
"Various buildings, such as parking garages, bridges, offices, stadiums, shops, and homes, can benefit from precast concrete structures. Common construction projects that often use precast concrete include parking structures, foundations, bridges, culverts, curb inlets, catch basins, sound walls, retaining walls, office buildings, multi-unit housing, schools, hospitals, and retail shopping centers."
What is Precast Concrete Boundary Wall?
"Hanjra Construction specializes in crafting providing precast building material, which include concrete boundary walls, to match your unique requests. Whether you need a secure compound wall, a high-security barrier with features like barbed wires and grills, an economical low-height property divider, or an natural wall, we've got all these things. Our pricing is based on your specifications and needs. With our 13 years experience, we can fulfill diverse needs and provide custom solutions."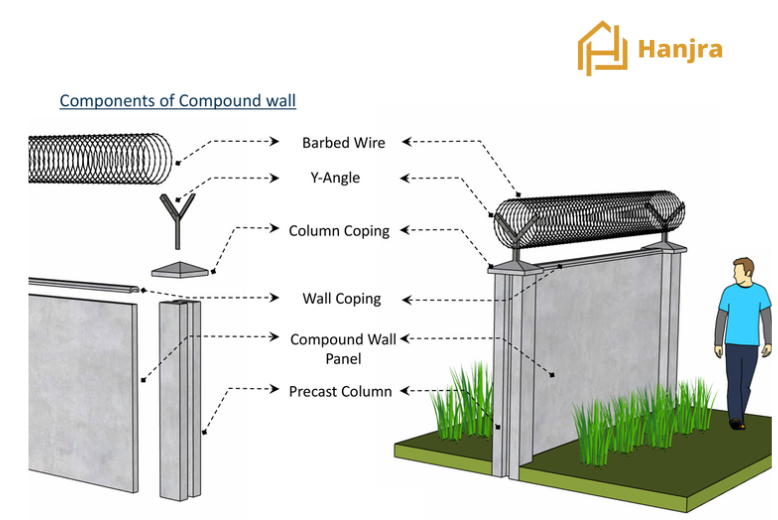 Various Sizes of Precast Concrete Compound Walls
The dimensions of precast building materials depend on the your choice, as well as the soil conditions and surfance.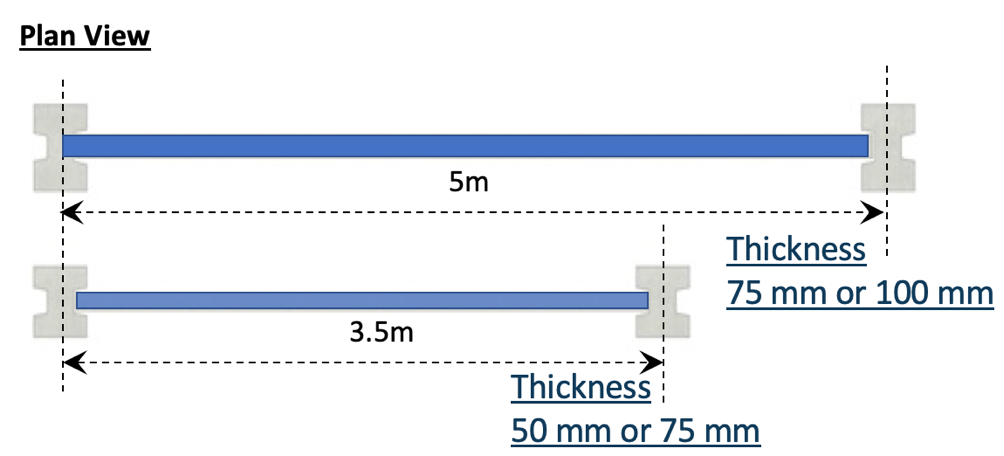 Precast boundary walls offer standard and custom solutions for efficient and durable property security.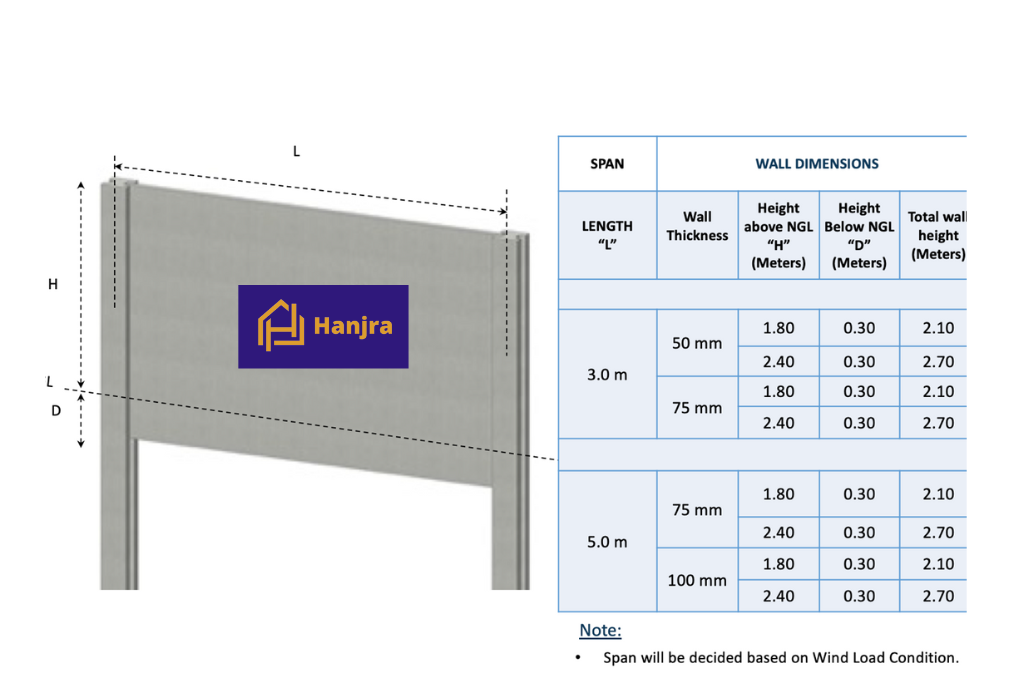 Difference Between Pile Foundation & Open Eccentric Foundation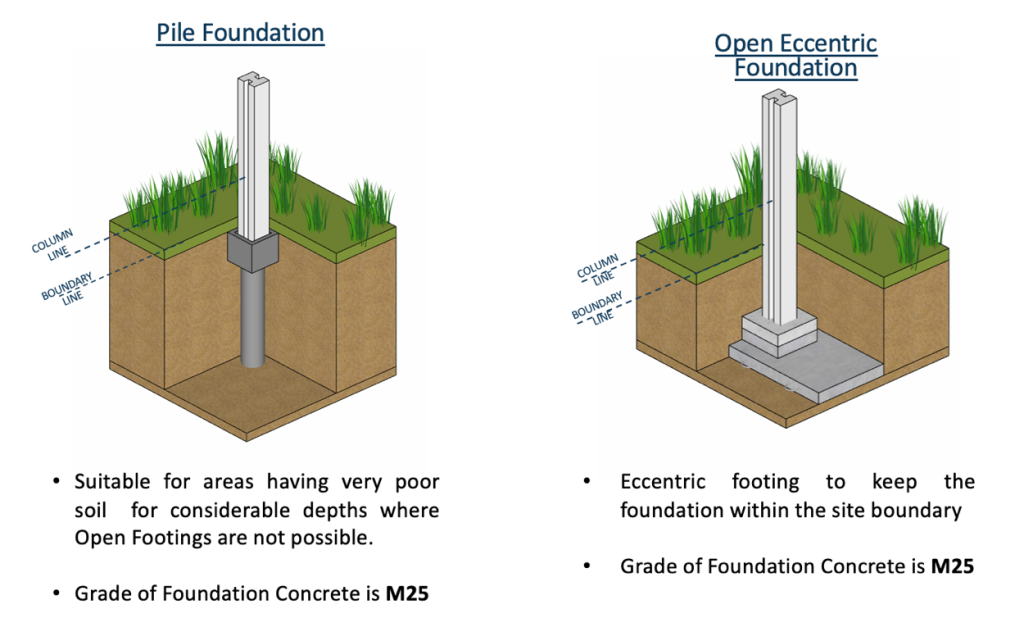 When working with clayey soil and a high water table, it's best to use a cast-in-place pile that goes up to the Natural Ground Level (NGL). Then, add a (precast building material) pile cap with a built-in socket. Make sure to cast the socket along with the pile cap. The pile cap size is made to add a 100mm change in both the X and Y axes. It's important to align the socket precisely for a straight line.a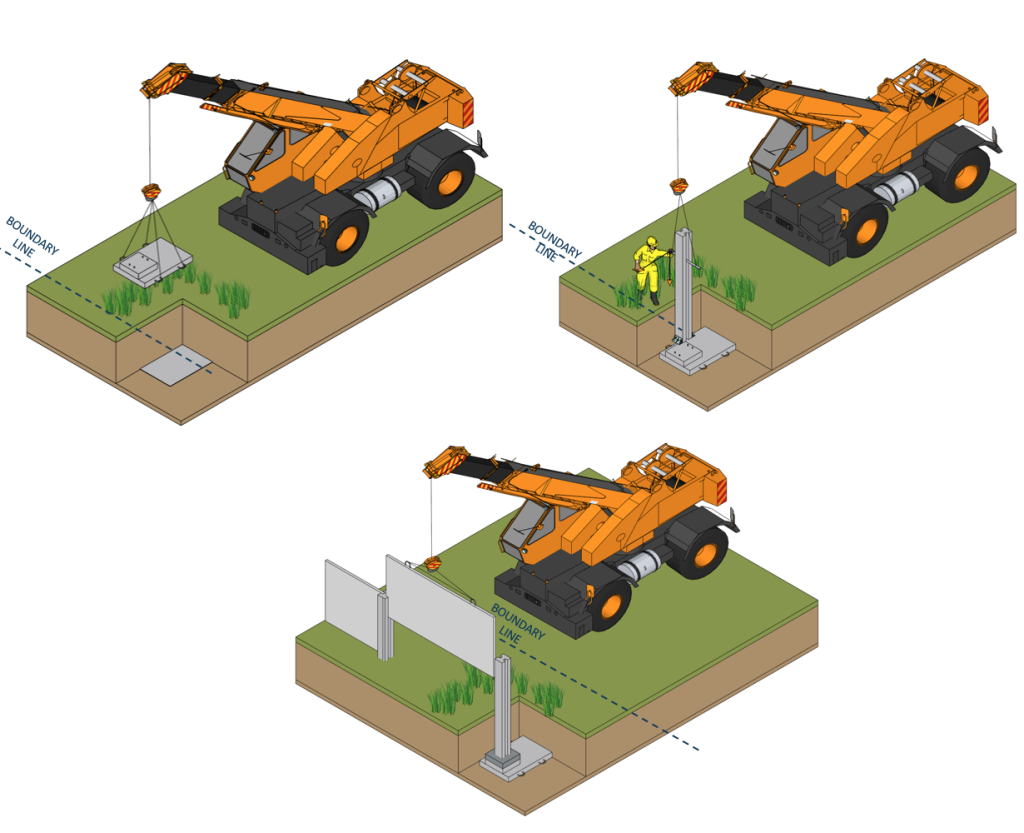 Open Eccentric Foundation
For a solid and stable foundation of precast building material, consider using an open foundation approach. With this method, the base and socket are crafted as one unit, eliminating the need for extra on-site work. Set the footings, place pre-made columns on these sockets, and secure them firmly. Once aligned, fill the socket with grout. This foundation system simplifies on-site work, reduces the requirement for complex tools, and makes it easy for the erection team to quickly grasp and perform their tasks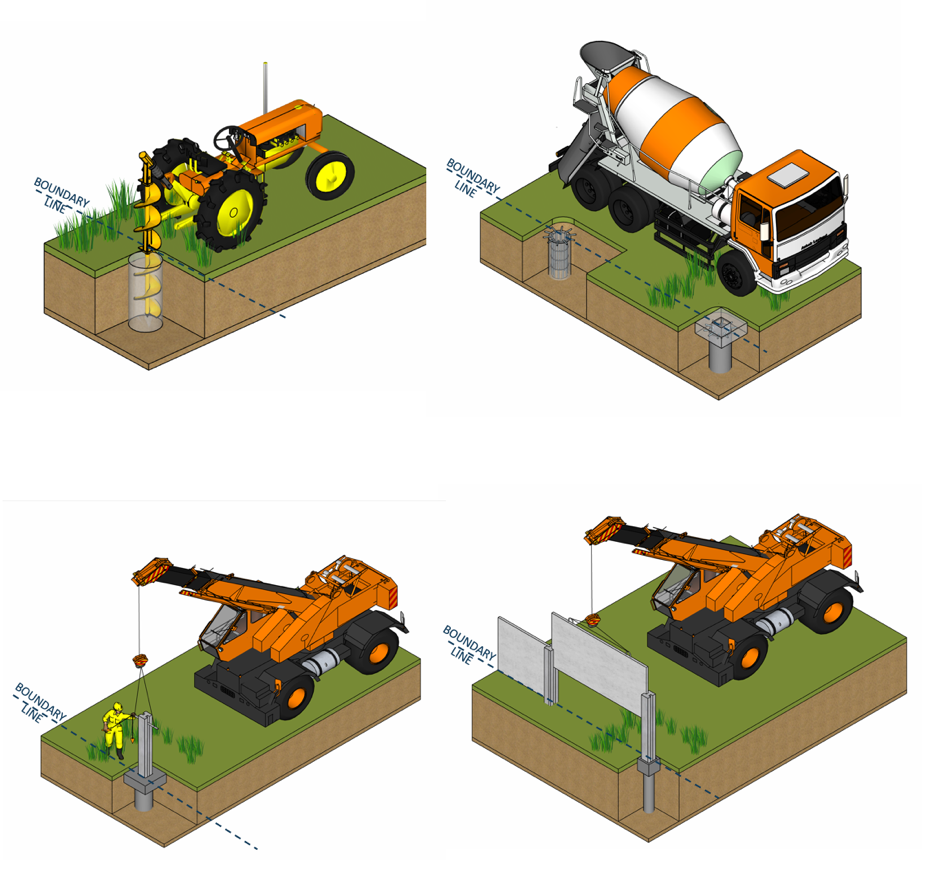 Other features of the walls
Enhance the walls with stylish and classy decorative elements such as wall coping and column coping.
Ensure safety and security by installing features like grills, Y angles, and barbed wires on the walls and columns.
Beautify the wall surfaces with paint, polish, or engraved letters, labels, and logos.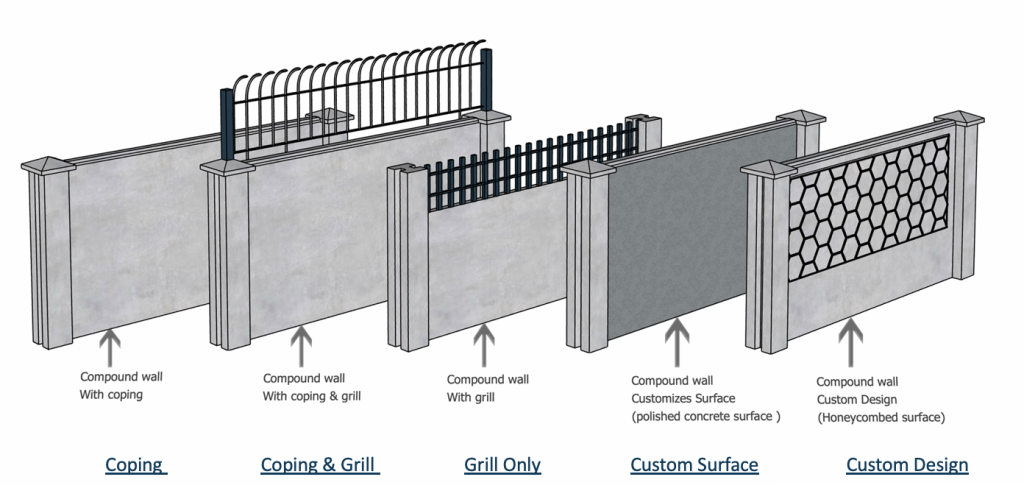 Elevate Security and Aesthetics with Hanjra's Precast Boundary Walls"
Hanjra Constructions is committed to delivering high-quality precast boundary walls that not only keep your property secure but also enhance its visual appeal. Choose a style that suits your needs, and let us bring your vision to life. We are proud of our wide range of precast boundary walls, designed to meet various demands. Our options include:
Marble Precast Boundary Wall
Simple Precast Boundary Wall
Beam Precast Boundary Wall